Dr. Kenneth Geoghegan - Veterinarian
Dr. Kenneth Geoghegan graduated in 1984 from DePauw University in Indiana with his bachelor's degree in Zoology and in 1989 from the University Of Missouri College Of Veterinary Medicine. After Veterinary school, Dr. Geoghegan was the presiding practitioner in two locations in St. Louis MO. In 2000, he became the owner of Village Veterinary Hospital in St. Louis. After 12 years, he then sold his practice and moved to Cary IL.

Dr Geoghegan is licensed in both Missouri and Illinois and a member of the AVMA. He was an author of a monthly column Pet Talk in Ladue News. He is an ardent fisherman and can be found fishing in our fresh water streams and salt waters from Florida to Belize. He shares his home with 1 cat, T-Bone.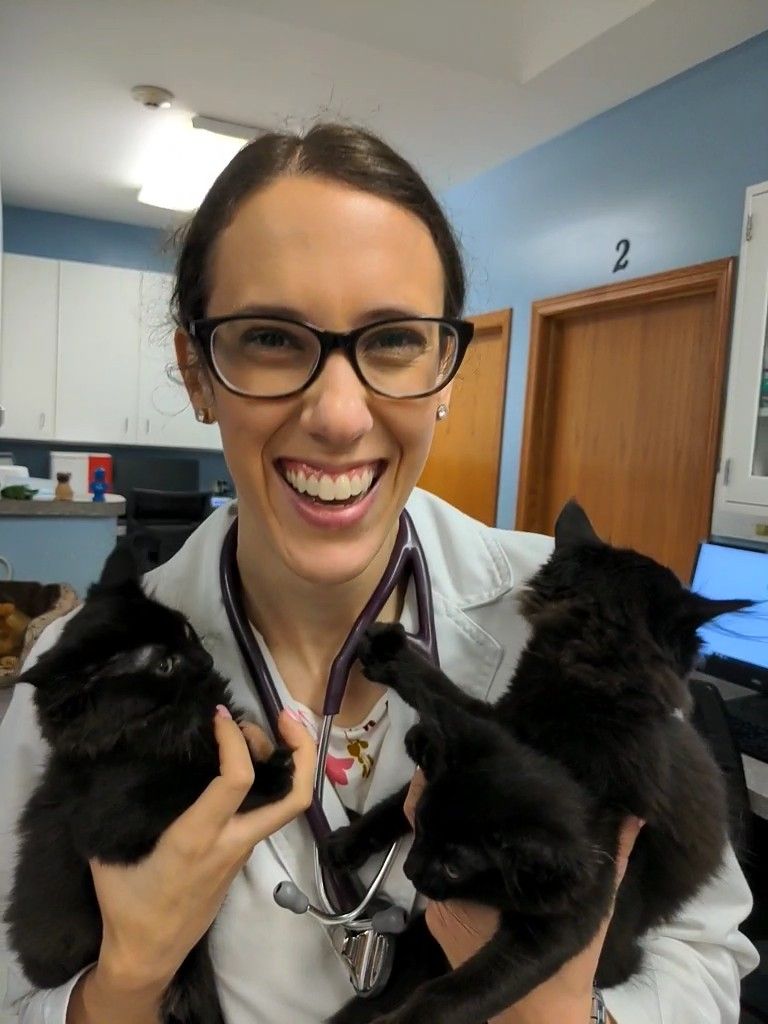 Dr. Chelsea Bohner - Associate Veterinarian
Dr. Chelsea Bohner is originally from Elgin, IL. She had a strong interest in animals and science from an early age and pursued that interest with a Bachelor's degree in biology from North Central College in Naperville, IL. After college, she completed two internships, one working with primates at the Atlanta Zoo and another rescuing sick and injured wildlife in coastal California. After working in a veterinary hospital as a technician from 2009 to 2013, she realized that veterinary medicine was her true passion, and attended veterinary school at the University of Illinois. She graduated with honors in May 2018 and is proud to be joining the team at All Paws!

Dr. Bohner has two cats of her own, Willow and Artie, both rescued during her time in veterinary school. She enjoys hiking and spending time in nature, movies, and reading. She is looking forward to meeting and forming lasting relationships with All Paws' clients and patients.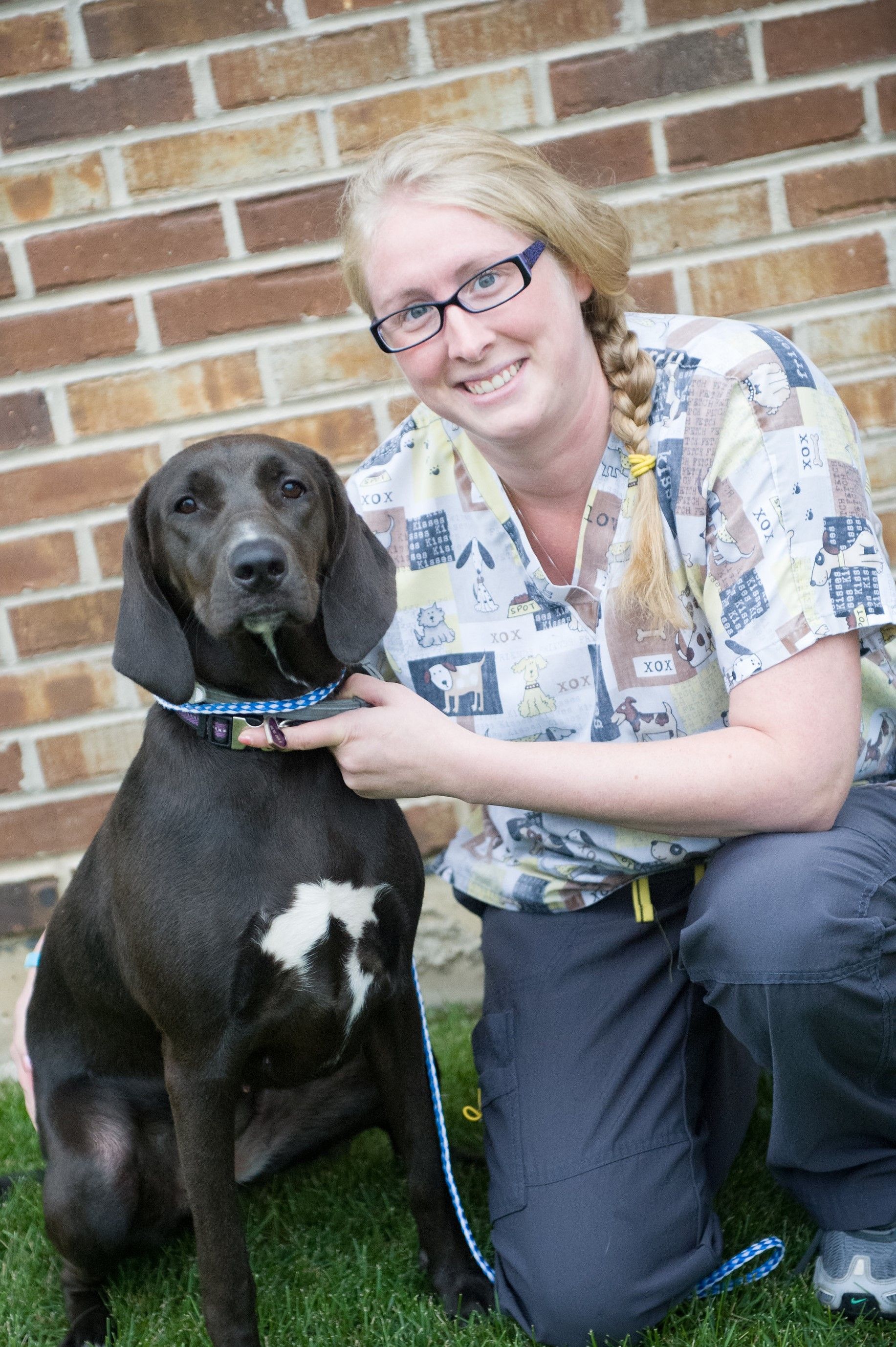 Kim Richardson - Veterinary Technician
Kim joined our staff as a veterinary assistant in November 2007 after years of experience at a kennel, grooming and handling show dogs. Kim has always had a special interest in animals and shares her new house with her 3 dogs: Conrad, Dolly and Remi and her 3 cats: Truffles, Snowball & Jasper.
She was married June 2nd, 2017 to her amazing husband, Tim, and they had their first child, Rhett, born April 4, 2018! Kim enjoys pet sitting, dog walking, spending time with friends and family, swimming, camping, or anything else outdoors.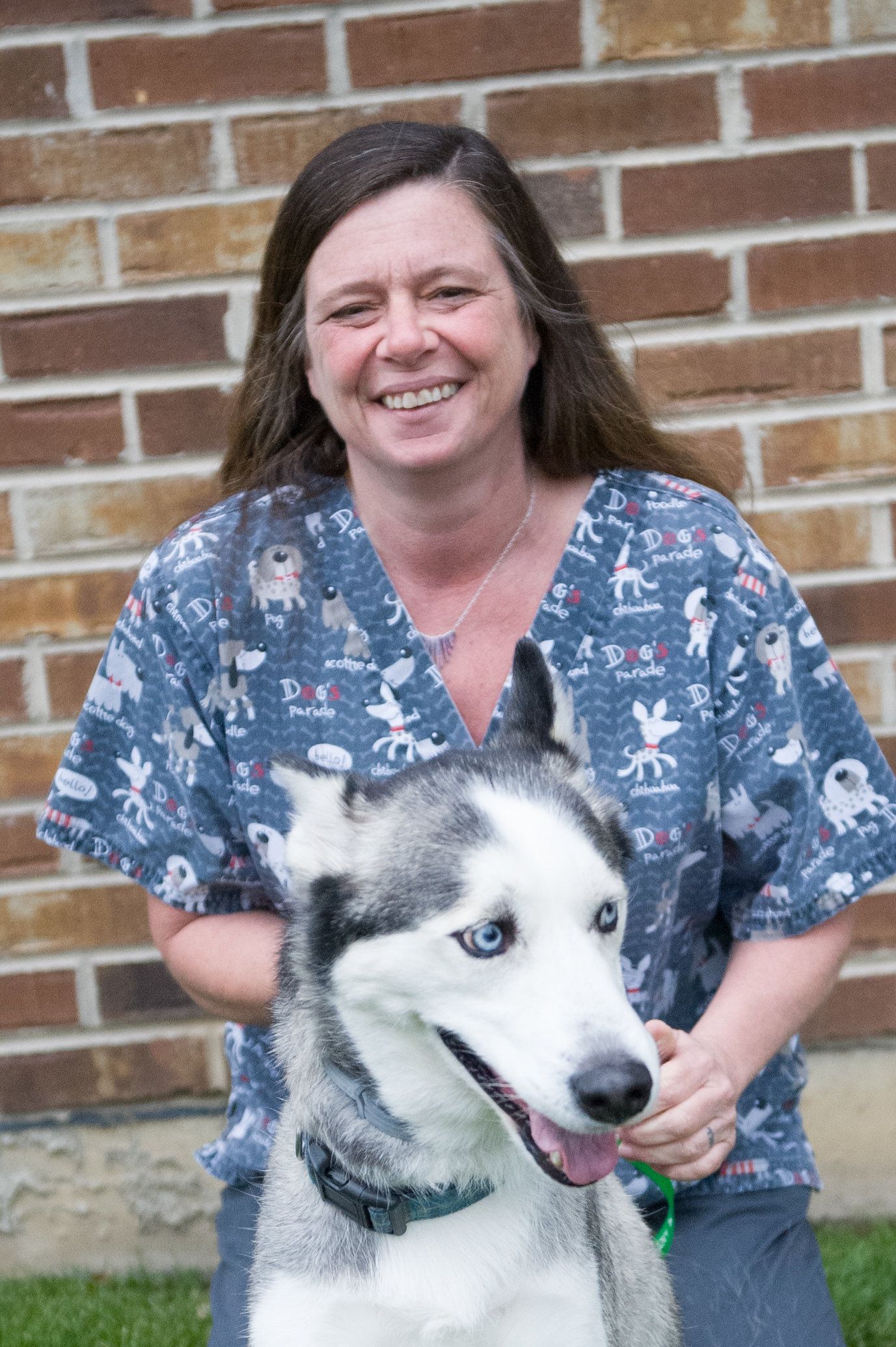 K.K. Murphy - Client Care Coordinator
K.K. has been working in the veterinary field back since 1981. For 13 years she worked at a small animal hospital in Wilmette and has worked with Dr. Lapin numerous times over the years. She shares her home with her Husky named UConn, and her two cats, Lion and Harley. Lion was dropped off at the clinic when he was merely days old. K.K. took him into her home and bottle fed him until he was old enough to be on regular cat food.
During her time off, K.K. enjoys gardening, outdoor activities, and spending time with her grandchildren.
Brady McMorris​​​​​​​ - Client Care Coordinator
Brady joined our staff in November of 2019. He is currently a student at Elgin Community College. He is working towards his Bachelors Degree in Psychology at NIU. He has always had a passion for animals especially now that he has his own chocolate lab. He loves being a part of helping our clients have healthy and happy pets! In his free time, he likes going on hikes with his dog, playing the guitar and drums, and listening to music.
Megan Foulks​​​​​​​ - Client Care Coordinator/Veterinary Technician
Megan joined our staff in November of 2019. She is currently enrolled in Veterinary Technician school at Rockford Career College and has been volunteering at shelters and rescues since middle school. She enjoys hanging out with her two golden retrievers, Flynn and Clover, and her cockatiel, Daisy. In her free time, she loves to go hiking and swimming and exploring new places all over northern Illinois.
Pheonix Cheatham - Veterinary Technician
Pheonix started working at our clinic in March 2020. He started working in the veterinary field when he was just 12 years old. Although he has filled every position you can find in an animal hospital, he found his passion in his role as a Veterinary Technician in 2009. He particularly enjoys assisting with surgical procedures. He finds it rewarding to be a part of surgery that enhances the life of a beloved pet. When not in the clinic, Pheonix can be found spending time with his family which includes his girlfriend Chloe, his step-daughter Kaydence, and their dogs Roxx, Bonsai, Shenzi, and Willow. He spends what is left of his free time on the disc gold course enjoying nature.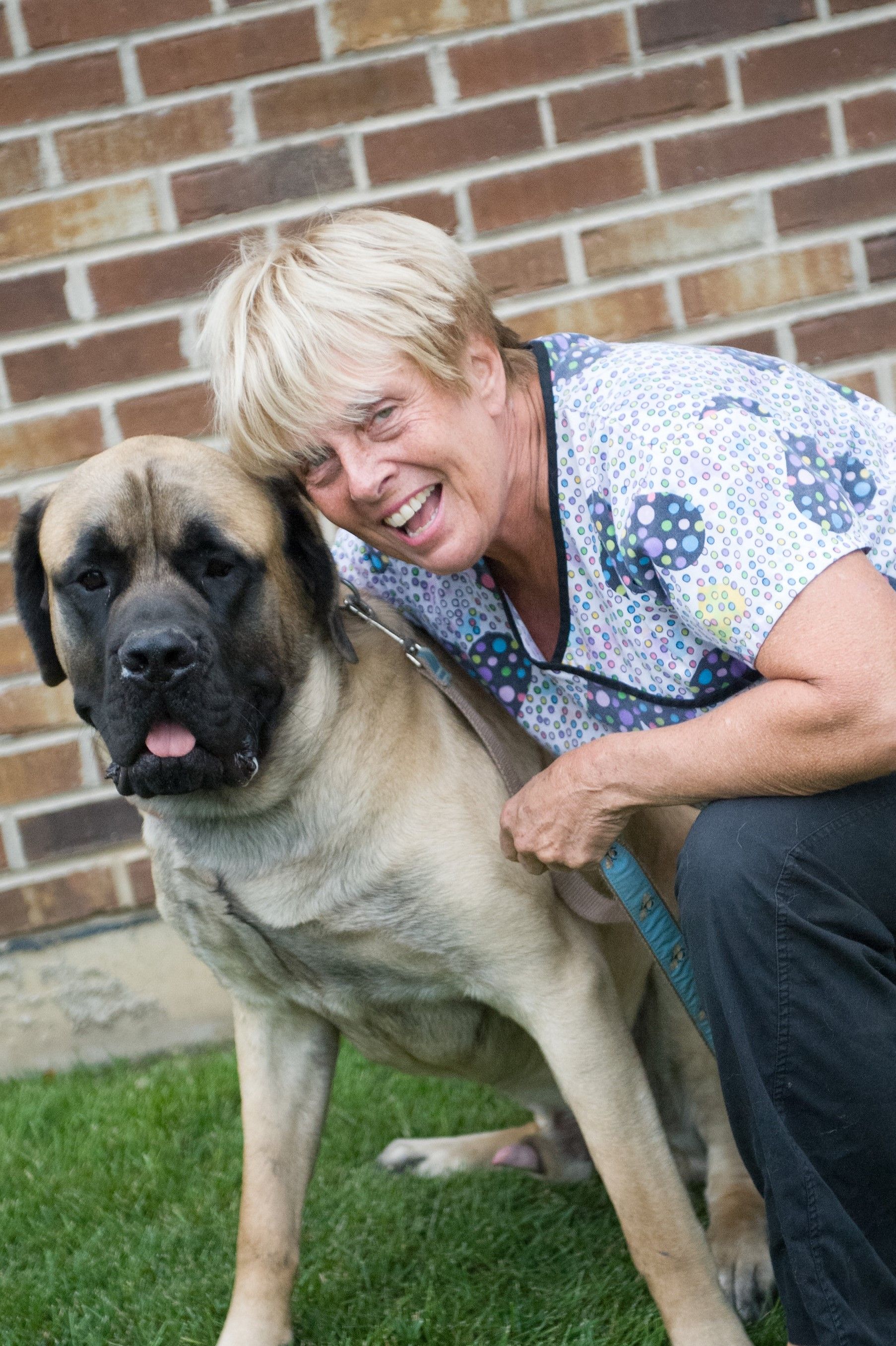 Linda McGill - Veterinary Assistant
After retiring from teaching, Linda joined All Paws in 2011 while attending the Veterinary Assistant program at Harper College. She shares her home with two English Mastiffs: Emily B and Milton, along with cats Cecil B, Grayfire, Lucky, and Tuffer.
Linda enjoys outdoor activities and in her spare time, she works with her alpacas and riding her horse Sam.
Eden Sinitean - Practice Manager
Eden has been working in the veterinary industry since high school. While she has had many roles, she has found her passion in operations as a Practice Manager. Eden shares her home with her husband, three young sons, and four cats. Although she holds a special place for pugs.

​​​​​​​In her free time, she enjoys spending time outside with her family, camping, and hiking. This is when she is not studying for her Certified Veterinary Practice Manager and Masters in Business Management degrees.